"Light Dreams" Vinyl by Peter Gilroy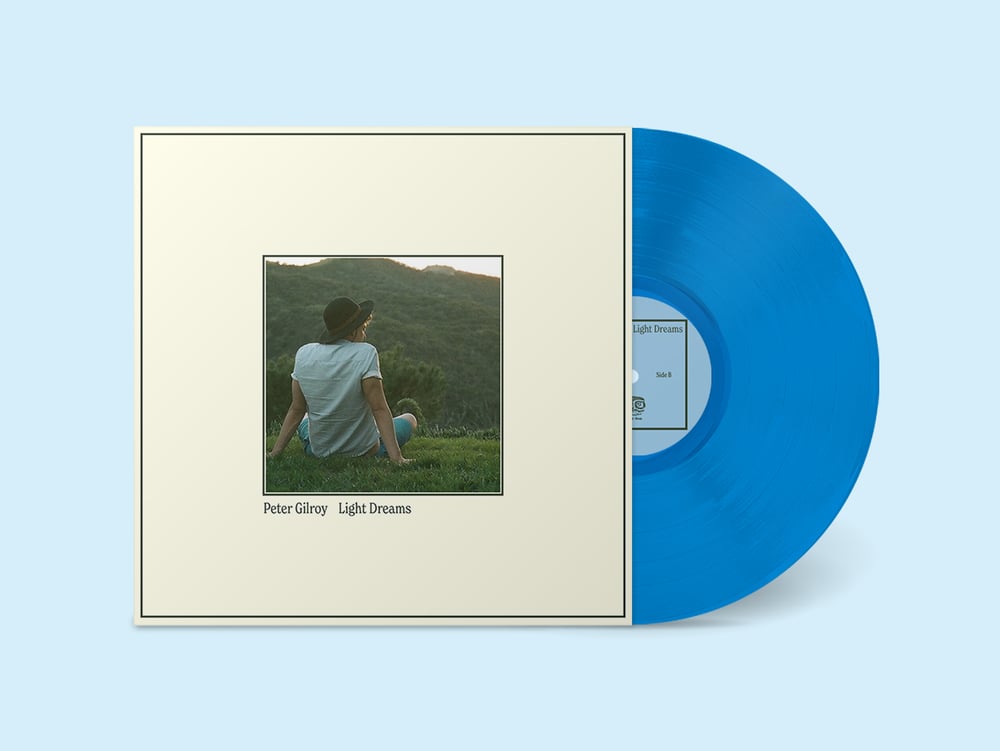 Drift into the celestial embrace of Peter Gilroy's Light Dreams , an otherworldly potion of sonic enchantment. As the album unfurls, listeners embark on a hypnotic odyssey, enveloped in a healing aurora of ethereal vibrations. This atmospheric masterpiece evokes the introspection of Animal Collective's 'Sung Tongs', while guiding souls through the labyrinth of the cosmos.
Akin to meandering through hazy cornfields and slumbering meadows, Gilroy's cosmic folk guitar weaves a tapestry of mesmerizing melodies, dream-laden arpeggios, meditative murmurs, and psychedelic panoramas. Rustic field recordings harmonize with subtle, artful instrumentals, breathing life into the evocative soundscape.
Embrace the organic rawness as each pluck of the guitar, each breath and hum, and the echoes of the recording space coalesce into a soothing, immersive journey. Traverse the realms of the strange and sublime with this beautifully crafted album – a true delight for the ears of Robbie Basho and John Fahey devotees.
-Deluxe Edition Vinyl: 12" sky blue vinyl, 140g. Limited to 100 copies.
All songs have been remastered for this vinyl release.
Tracklist:
1. Hillside
2. Sun Dream
3. Solar Consciousness
4. Enoch/Metatron
5. Atlantis
6. Backwards Bird
7. PAN
8. Never Bugs
9. Waterfall City
10. House of the Rising Sun
Release Date: April 7, 2023
released by:
Perpetual Doom
release/catalogue number:
PD057