"Rosy's Own" Vinyl by Little Wings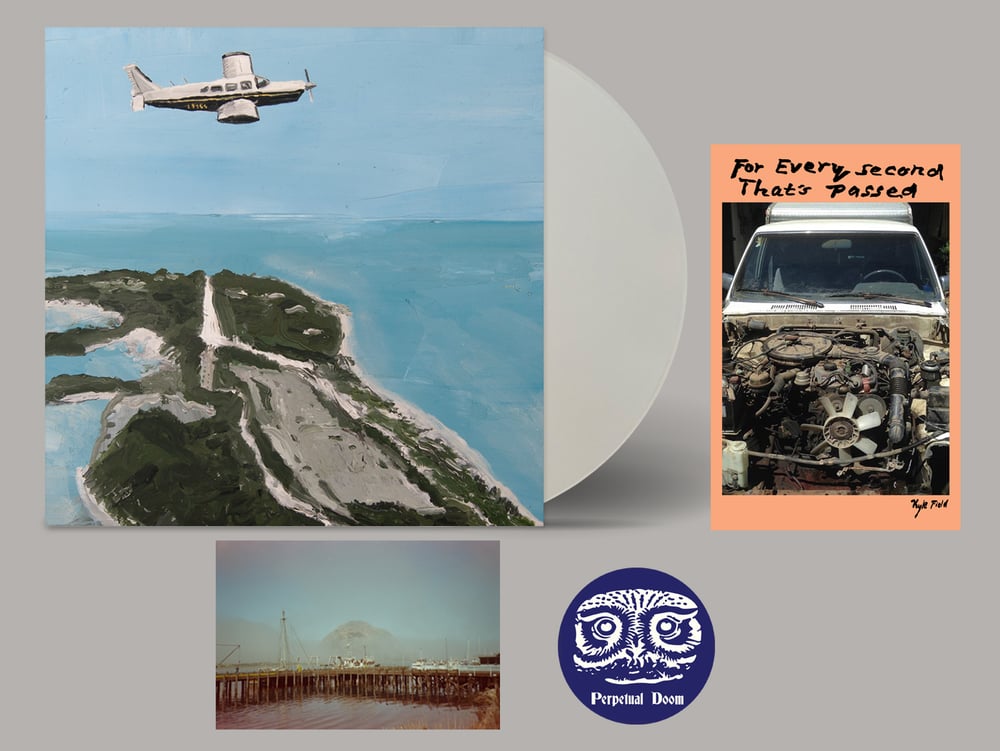 Little Wings' album "Rosy's Own" is a limited release filmed and recorded on an undisclosed ranch in the mountains of Southern California. Kyle Field's unplugged and intimate performance shone a light through the gray haze shrouding the skyline, with the only accompaniment being the sound of nature.
More about Little Wings: Click Here.
1. Limited Edition 140g White Vinyl (Limited to 150)
2. Limited Edition 140g White Vinyl w/ zine + postcard (Limited to 50)
Option #2 includes a 20-page companion zine by Kyle Field, a 3.5" x 5.5" postcard featuring a photo of "Morro Rock and Harbor" taken by Kyle Field, and a bonus Perpetual Doom sticker designed by Kyle Field.
Tracklist:
1. Why Me?
2. Who Should Know?
3. Zephyr
4. Face of the Clam
5. A Crust of Bread
6. Grog Shop
7. Paradise
8. Pebble Beach Breakfast

Release Date: March 4, 2022
released by:
Perpetual Doom
release/catalogue number:
PD001
"Paradise" Video Here: Watch